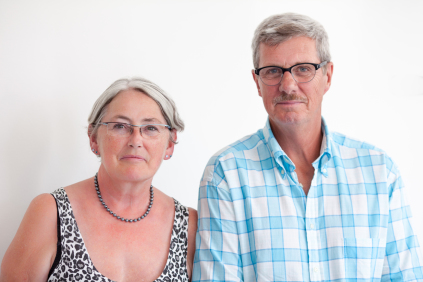 Liza & John Gibler
DUVAIR warm air duvets came into the world because the anesthesia department at Bornholm Hospital lacked an alternative: the single use products were expensive and a poor solution for the environment. – and Liza Gibler was not impressed by the products currently on the market. With the support of her good colleagues at Bornholms Hospital and after an invitation from old colleagues at Copenhagen university Hospital Rigshospitalet occurred the idea of, and the courage to create DUVAIR warm air duvets.
Liza Gibler is a trained surgical nurse, intensive care nurse and nurse anesthetist which is her current occupation and provided the inspiration for creating the duvets.
John Gibler is educated as an electronic technician and has many years of experience in sale and service of medical equipment.